Dear friends!
We decided it is time to further expand our community by embracing Autodesk Maya, a powerful 3D authoring tool particularly used to create content for video games and interactive applications. We intend to eventually deliver a Maya-to-WebGL integration built on top of the glTF standard.

Today we released an "alpha" build of our new product Verge3D for Maya. It is just the first step, so we only deliver a simplistic exporter to glTF 2.0 format with a basic set of functionality:
poly-based and NURBS-based geometry with UVs, normals and tangents
glTF-compliant PBR materials with base color, metalness, roughness, emission and normal map components
HDR environment and image-based lighting
whole-object animation with loop mode, offset and repeat count options
multi-material support
outlining, LZMA compression, anti-aliasing, HDR rendering export options
camera settings (control mode, limits, speeds, panning)
ambient, directional, point and spot lights with color, intensity, and falloff settings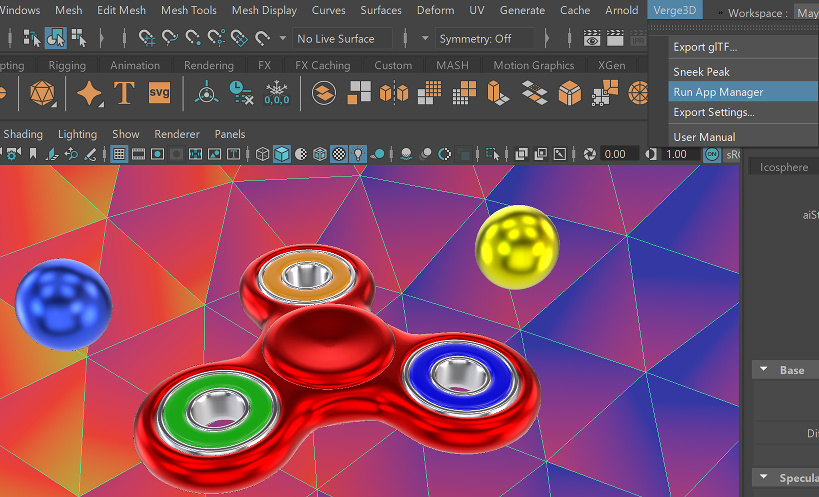 Nevertheless, this alpha version is already usable thanks to the powerful toolkit which we have been developing for 2 years – the App Manager and the visual scripting editor Puzzles. These tools allow a non-coder to create full-scale interactive WebGL applications for various industries such as e-commerce, e-learning, AR/VR experiences or browser games.
With the first alpha version we include just 2 demos: the Simple Configurator which show how a customizable animated model can be put in WebGL environment, and Spinner, a 3D product view integrated with the popular online store system WooCommerce. More demos and functionality will be added in the coming months.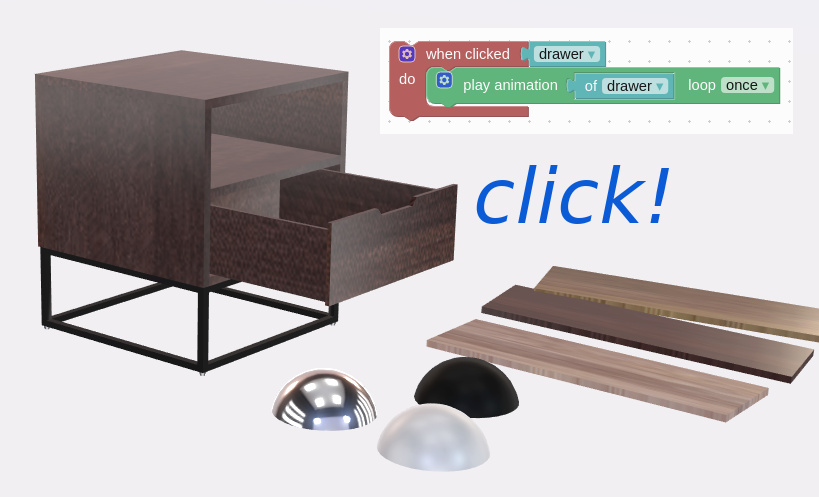 We believe that with Maya on board, Verge3D will become even more widespread and mature solution for creating professional WebGL graphics. Thus the new integration will be beneficial to the users of the Blender and 3ds Max versions of Verge3D in the long term.
Download Verge3D for Maya and try it out now! We'd appreciate your feedback and suggestions on the dedicated community forum.