Verge3D® is a powerful and intuitive toolkit which allows Blender, 3ds Max or Maya artists to create immersive web-based experiences. Verge3D can be used to build interactive animations, product configurators, engaging presentations of any kind, online stores, explainers, e-learning content, portfolios and browser games.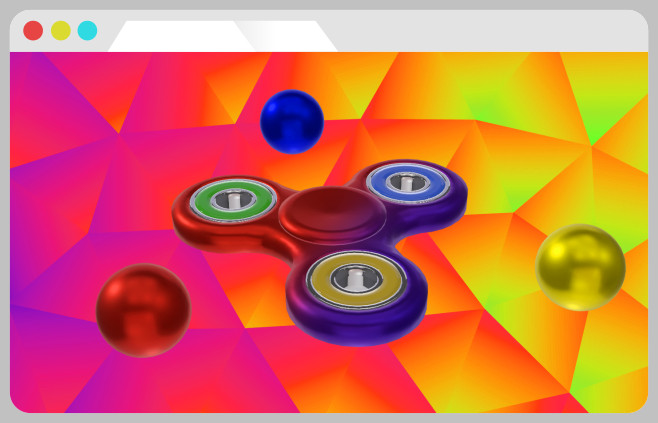 Take 3D Web for a Spin
The high-tech 3D web technology becomes accessible with Verge3D. Your beautiful content will live on your website being appreciated by the billion-sized Internet population.
Interactivity, including the true 360° view, zoom and animation, will bring an entirely new level of engagement to your creations.
It will work everywhere, from a small smartphone to a workstation and even a TV set.
We designed and assembled all the tools you need in one place and called it Verge3D.
Find out how Verge3D can transform your business and differentiate your enterprise from the rest of the industry!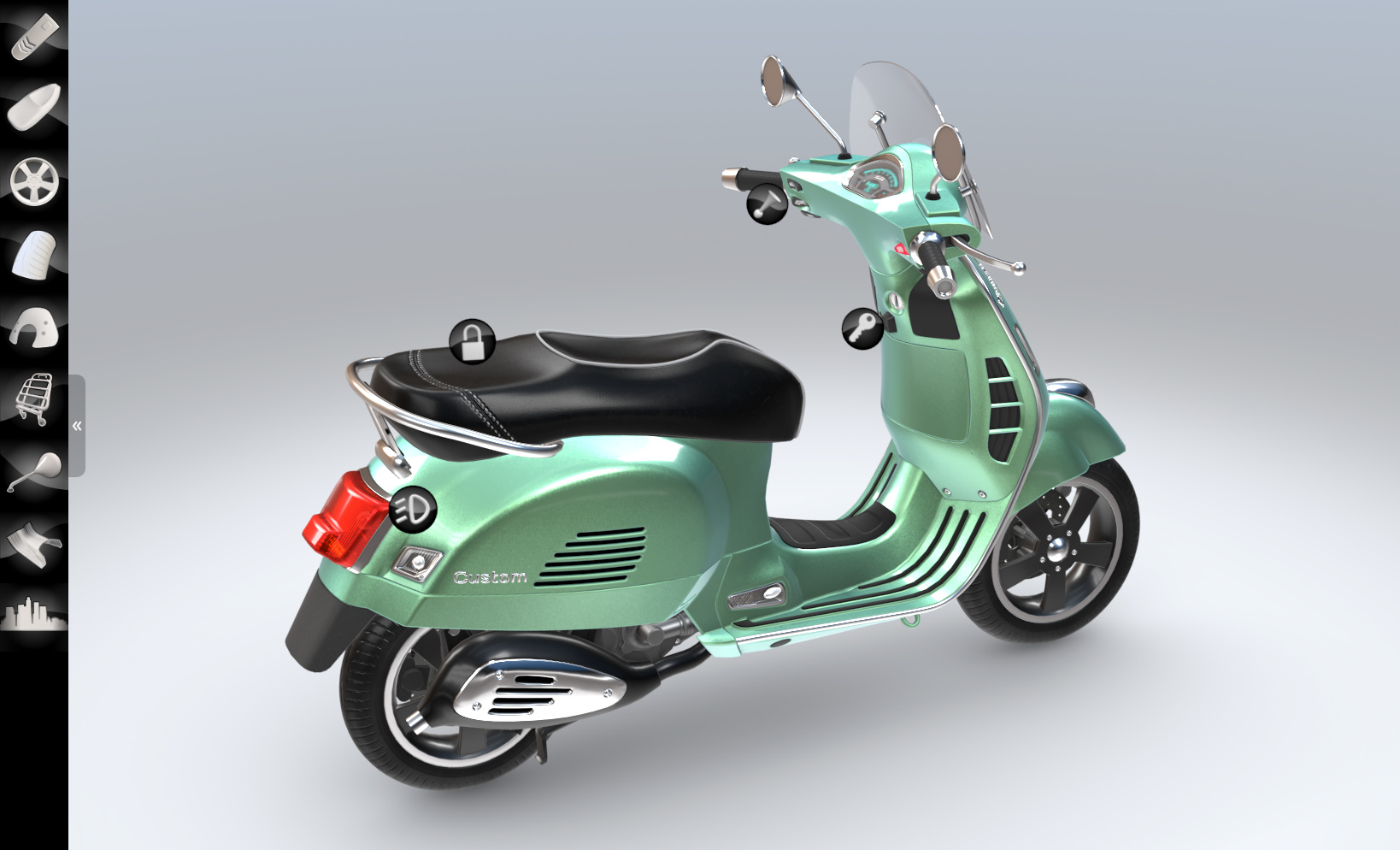 Quality Real-Time Graphics
Since the era of 3D Web, real-time 3D graphics went beyond the needs of video games or simulators, requiring visuals to be very realistic yet lightweight to be effectively loaded and displayed on a website.
Verge3D's flexible approach to materials and rendering strives to be consistent with the modeling suite of your choice. Physically based rendering (PBR) pipeline offered by Verge3D simplifies the task of creating engaging 3D Web content even more. You no longer need to be a programmer to perform material customization - we already took care of it!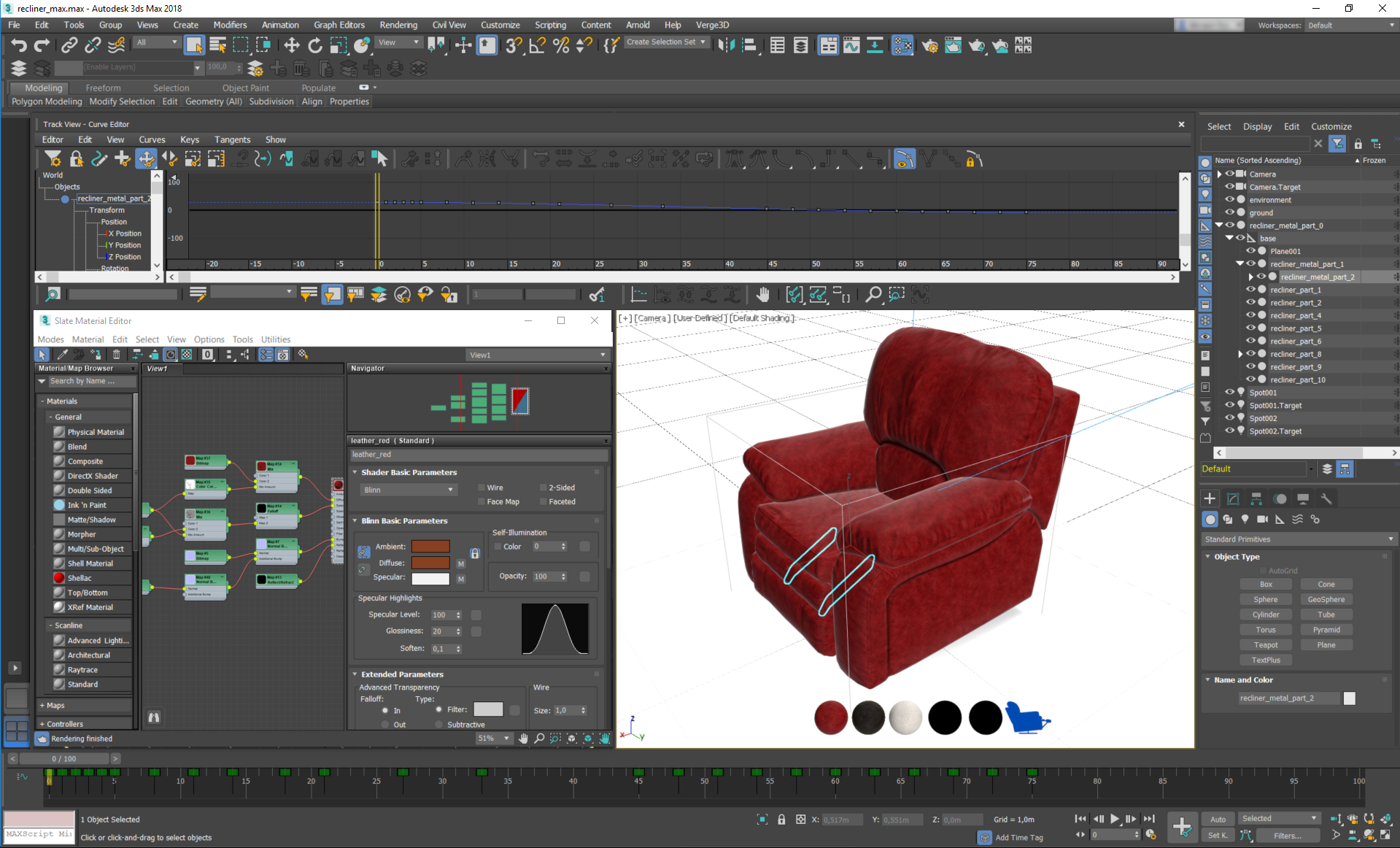 Use Familiar Tools
We designed Verge3D to be closely integrated with your favorite tools. You can create 3D content in Blender, 3ds Max or Maya, instantly preview it in the browser with the Sneak Peek feature and export for using in a web project. You can also use any other tools capable of exporting to glTF, OBJ, FBX or other popular formats.
But, of course, aside from the 3D part, there is also web! With Verge3D, you can completely avoid coding in HTML/CSS/JavaScript by hand. You can use the standard web project layout, add your own templates or build the UI with third-party software such as Webflow.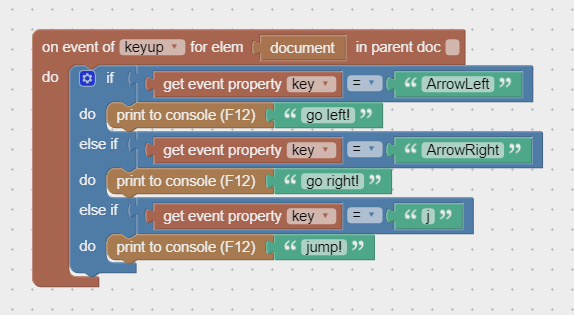 Interactivity Without Coding
Verge3D Puzzles allow a non-coder to script web applications in a playful manner, adding behavior scenarios to your 3D content and making it interactive and responsive to user actions.
Puzzles will increase efficiency of your team by bridging the areas of responsibility of programmers and designers. This amazing tool can be used both for fast prototyping and in production, overcoming technological barriers of web development to the extent that advanced web applications now can be created by a 3D artist alone.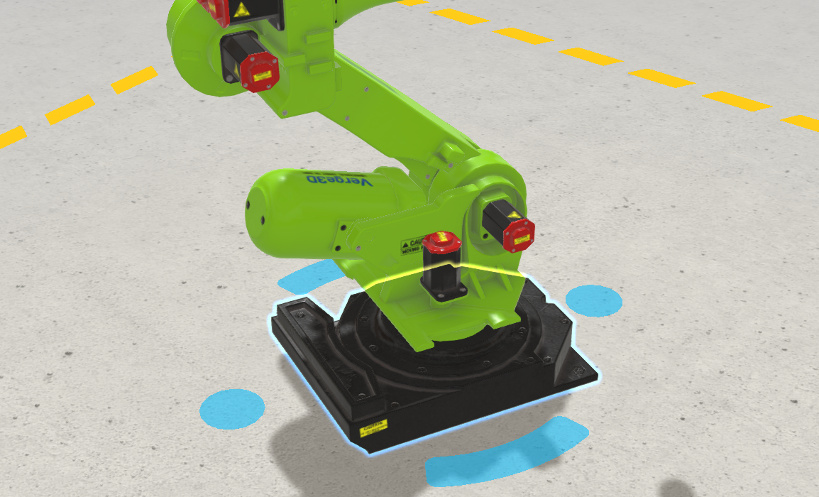 No Vendor Locks, No Strings Attached
Verge3D is a desktop toolkit and the final content is self-hosted. Once you paid for the license, you become the only owner of your creations. There is no clouds to squeeze your money, no subscription for using the tools and the price is not linked to your traffic or the number of users.
You can deploy Verge3D applications on your own websites, embed them in online or offline applications or services, including e-commerce or e-learning systems, CPQ or ERP solutions.
Still, if you don't own a website, you can publish your 3D app on our content delivery network with a single click, and share the link with the entire world!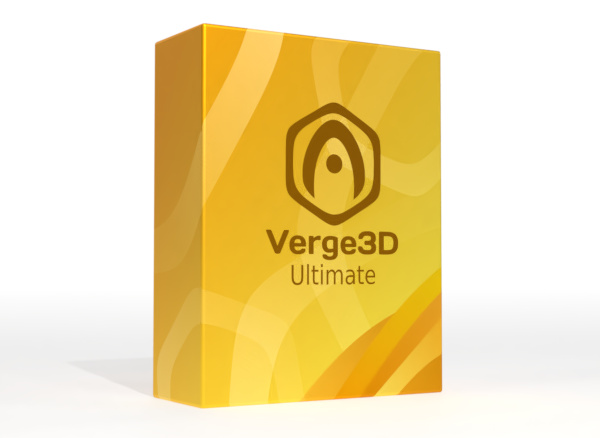 Many of Fortune 500 companies already embraced 3D Web and we in Soft8Soft have been working with some of them for years. We very well know your business needs, whether you represent a big enterprise, a middle-sized company or a small but passionate startup.
The Verge3D Enterprise and Ultimate editions are aimed to be solid 3D web solutions helping you meet the most harsh requirements and deadlines. These options include many benefits such as unlimited installations within your company, source code access, interoperability between Blender, 3ds Max and Maya (Ultimate), allowance for deep modifications and customizations, advanced technical support, and emergency bug fixes.
Trusted by Professionals from Around the Globe
Get Ready for 3D Web Adventure!
Check out what our customers achieved with Verge3D so far