Verge3D is a versatile tool suitable for creating a wide range of applications. Still, even most experienced users may encounter hurdles, especially when trying to implement a unique feature in a 3D app.
Dealing with such cases on everyday basis, we have accumulated enormous experience in resolving such issues in the most efficient way possible. As Verge3D creators, we know our platform internals better than anyone, so instead of spending time and money on research and techy stuff, you can focus on creativity and implementing your business ideas.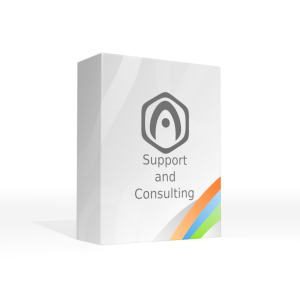 Soft8Soft is one of the most experienced teams in the area of the 3D web technologies. Our expertise includes not only Verge3D software, but also WebGL, WebXR (both AR and VR), WordPress, WooCommerce, 3D E-commerce, and E-learning.
As such, we will be glad to share our know-how and always ready to assist your developers to start the things up.
Scope of Coverage
Verge3D Technical support includes Tier I and Tier II services. That means you will be able to contact us for help with the following questions:
Verge3D installation and upgrading to newer versions.
Usage of the tools included in Verge3D: exporter plugins, App Manager, Verge3D Network, WordPress plugin, Electron/Cordova builders, SCORM converter, etc.
Explaining peculiarities when using supported 3D modelling suites with Verge3D.
Pointing out to Puzzles and JavaScript API needed to implement a feature you need.
Adding VR and AR capabilities to your application.
Assistance in porting apps made with Three.js or other 3D web frameworks.
Recommendations for improving performance.
Helping with customization and making custom Verge3D builds.
Fixing possible issues in Verge3D on a priority basis.
New feature suggestions. Although there is no 100% guarantee that the suggested feature will be added to Verge3D, we'll consider it more carefully than usual.
These topic are not covered:
Modelling, texturing, animation, or other low-level usage of 3D modelling suites.
Designing Puzzles logic and writing JavaScript code from scratch.
Debugging your own applications.
Web server configuration.
Using Verge3D on unsupported platforms or modelling suites.
In general, we won't teach you how to be a 3D artist or a programmer, no develop the apps for you. For these things there are a plenty of third-party freelancers and studios which are always ready to assist you.
Availability
The technical support and consulting services are included in any Verge3D Enterprise licensing plan. You don't need to pay extra for these.
Support Period
The period of support is 12 months since the date of purchase of the Enterprise or Ultimate license. After expiration of the 12-month period, the support subscription automatically ends, but you can renew it for just 50% of the License's store price. Find more information about our renewal policy on this page.
Support Channels and Response Time
Once you made your purchase we'll send you a private e-mail address which you can use to get the support any time. Alternatively, you can use the Verge3D Forums to seek for help. In such case, all your posts will be replied on a priority basis.
The response period for your questions is 24 hours (not including weekends or local public holidays). In general though, the reply period is shorter.
FAQ
I own Verge3D Team license. Can I purchase the Tech Support plan separately?
No, technical support is a unique feature that comes with Verge3D Enterprise or Ultimate. However, if you decide to upgrade your license, we can offer you a switcher's discount. Feel free to contact us.
I am a freelancer, but Verge3D Enterprise is for large corporations and studios. How can I receive support in such case?
Contrary to its name, Verge3D Enterprise can be purchased by an individual. Although it might look not very cheap option for a freelancer it will surely help you to save a lot of money and nerves in case you have harsh deadlines with your projects.
Also, since the Enterprise license covers up to 5 users, you can always seek for help and delegate some of your work to other freelancers.
You say you provide assistance on the forums for all licensees, why do I need the technical support then?
Assistance on the forums means exactly that. You will be able to use the forums to post your questions. That does not mean you'll get your answer in time nor that someone from the Soft8Soft team will help you.
Contrary to that, explicit technical support means that you'll get your answer from the qualified support team member, 3D artist, or a Verge3D developer. Also, contacting our support services is confidential, so you can be ensured that we'll keep your work private. Meanwhile, everything you post on the Forums will be available to the general public — Verge3D users, random people, or Google.
What license should I choose to obtain support?
Here is an exhaustive list of the products which come with technical support and consulting services: