Launched last week, our cloud hosting service Verge3D Network has been recognized by Amazon as a promising start-up! As such, we received some funding and technical support subscription as part of the AWS Activate program.

Verge3D Network allows you to significantly simplify the publication of 3D models and interactive web applications on the Internet. Multiple data replication gives you a reliable storage with 99.999999999% durability and 99.9% of service availability. 70 data centers located on 5 continents distribute your content globally and with maximum speed. Verge3D Network supports publication in 7 social media, including Twitter, FB and Google+. Also we provide the option to embed your apps in websites via iframe.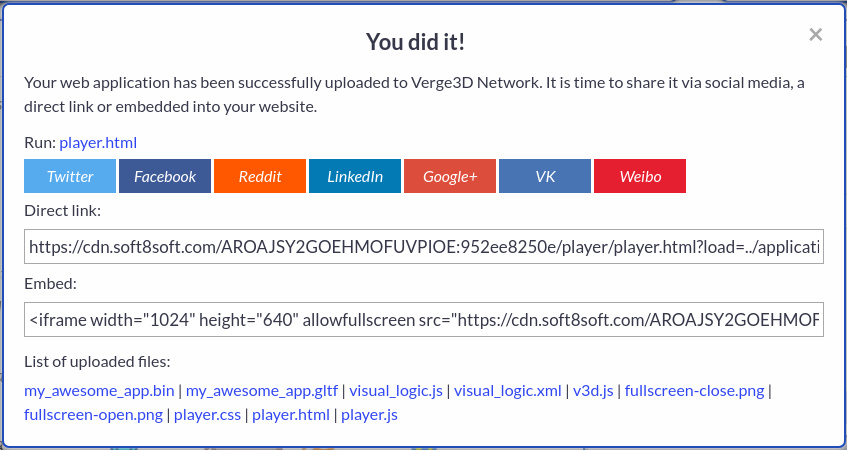 Take advantage of its great features and up to 10 GB of free hosting storage. Download the latest version of Verge3D to start using the Verge3D Network now!