On this date, 4 years ago, we released Verge3D 1.0. It included only Blender exporter (that was old Blender without Eevee viewport), some basic puzzles, and just a few simple demo apps. No material libraries, no AR/VR, no physics, no publishing, buggy PBR, no morphing, no HTML/WooCommerce/SCORM integration, no audio/video, no mobile/desktop apps, no WordPress plugin. And there was no dark theme either!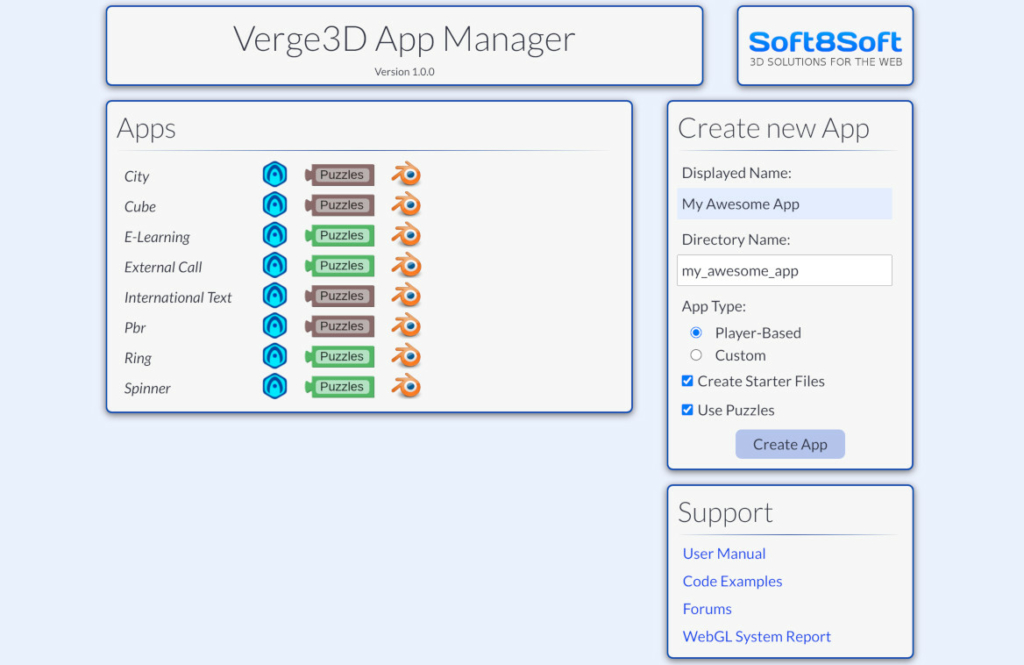 Nevertheless, the principles we conceived 4 years ago remain the same: being as user-friendly as it is possible for a WebGL framework. The Soft8Soft team continues to bridge the gap between the hardscore 3D Web technology and the creators, bringing more and more features and improvements with each Verge3D release.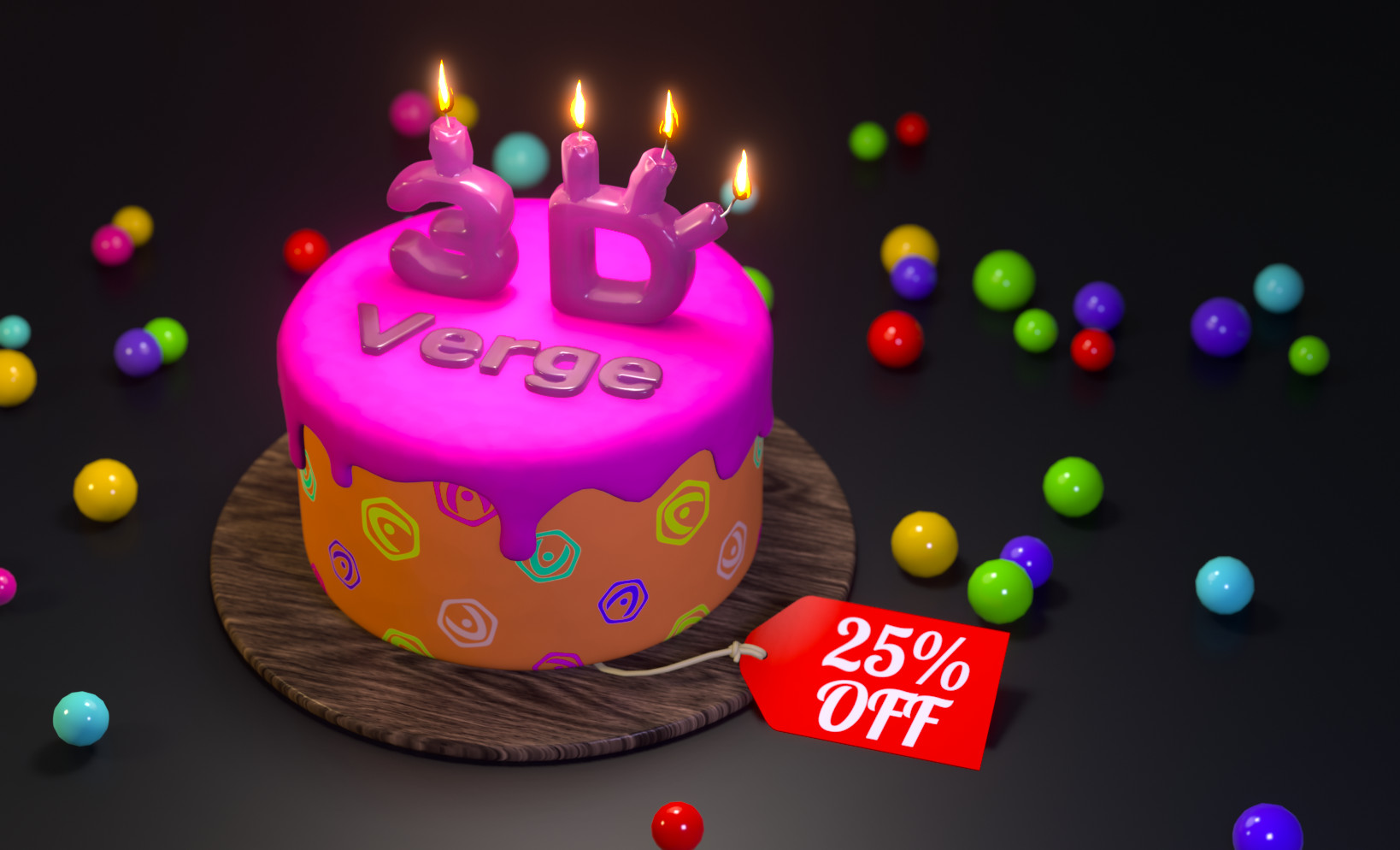 It was another successful year for us (and hopefully for you!), and we are very grateful to you for making these achievements possible. Thank you for choosing Verge3D and for your continued participation and support!
As usual, on this day we give a start to the Black Friday deals week. So we are offering 25% off until the end of this month.
Use the coupon BlackFriday in our global or regional stores (EUR, RUB, CNY) to claim your discount!