Today, in the first day after the beginning of closed beta testing, we received a lot of useful feedback from our valuable users.
We have decided to update the beta build with the following fixes and improvements: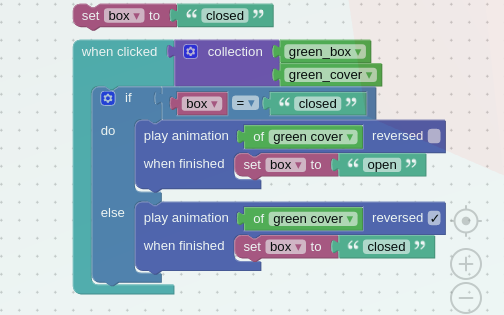 fixed not working 'logic editor animation' example the generated JS file of which was bugged
shadeless material support both for generic and node-based materials
implemented 'advanced' animation block for Puzzles – now you can have 'reversed' checkbox and what is the most important, you can setup a callback when animation is finished
the animation example was updated for the new block so that it is now bug free
as a result, the 'reversed animation' block was removed

implemented 'render order' setting for transparent objects
fixed exception in app manager occured after the server is run again
fixed height for Puzzles editor window so that it is fully visible even on small screens
supported diffuse and specular outputs in Extended Material shader node
provided three.js attribution for docs and code examples
You can download this update using the same link you've obtained by email.
In additions, many more users expressed their wish to join beta testing. We are sending them the information shortly.
Thank you all for participating!