That's right, the 6th anniversary of our beloved creation is just around the corner! We the developers are proud how Verge3D have been helping industries and educators in bringing their products to the market, creating high-paid opportunities and in the end, improving everybody else's quality of life. And it is especially amazing how the Verge3D community have been attracting talented people from around the world, allowing them to efficiently apply their skills in such a promising field as 3D web interactives.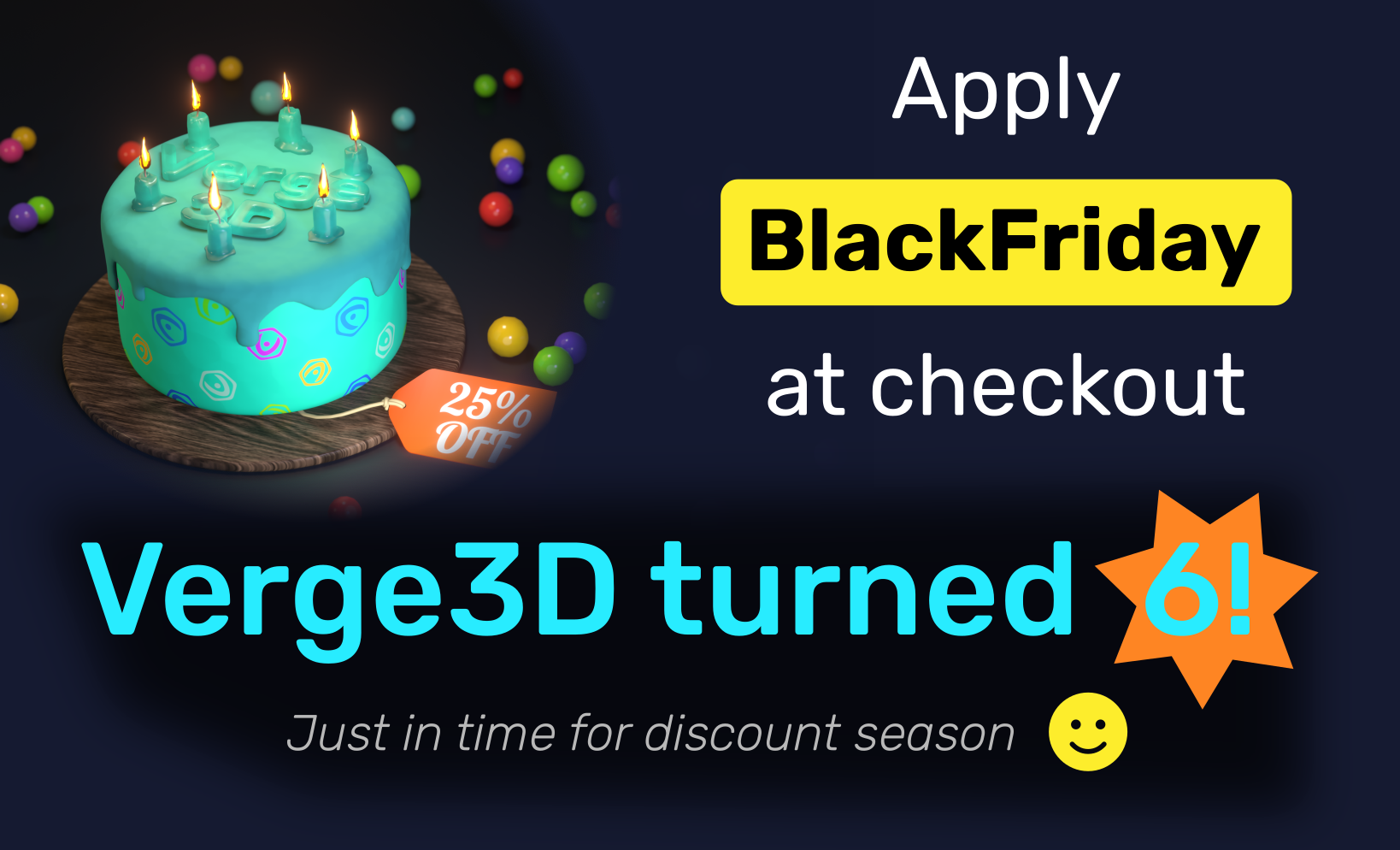 As usual, on this day we give a start to the Black Friday deals week, offering 25% off everything until the end of this month–a great opportunity for those who hesitated to jump on the bandwagon!
Use the coupon BlackFriday in our global or regional stores to claim your discount!