We have a major update for Verge3D users. Today we're announcing a new release strategy which we believe will be more flexible and convenient for our customers.
From our observations, our diverse community have somewhat different requirements. Some of our users want to see regular updates and eager to test latest features being added by us to the toolkit. At the same time, our Enterprise customers require stability and predictable, not so regular updates.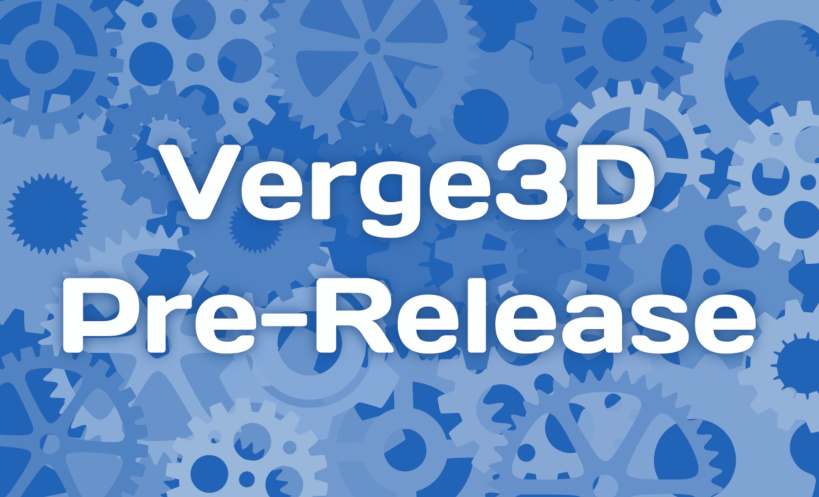 So we are proposing a solution which we believe will suit everybody. From now on, we will be maintaining two channels of Verge3D releases:
Frequent pre-release builds suitable for testing out new features.
Heavily tested and stable releases for use in production environments.
Enough words. Here is what included in our first Verge3D 2.9 pre-release1 build available right now on our download page:
Preliminary support for Blender 2.8 and Eevee!
New Puzzles for changing colors and values of node-based and glTF-compliant PBR materials.
Improved JavaScript API and various performance optimizations.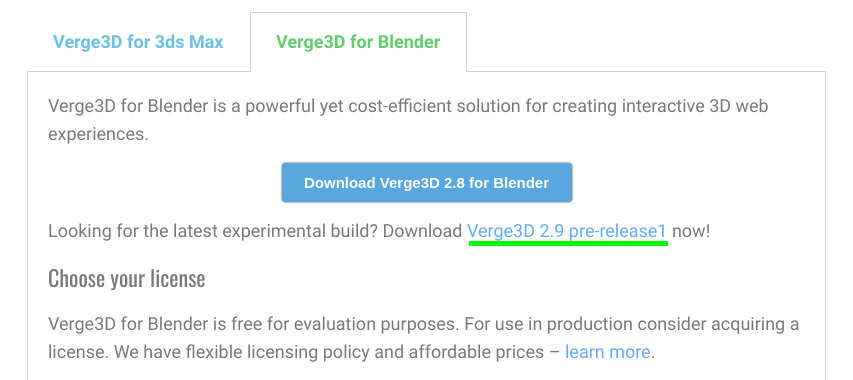 We'd appreciate that you test your apps against this Verge3D build and report on any issues or found bugs on the forums.