It's true that the times we are living in are getting more and more interesting every year. Nevertheless, the awesome Verge3D community can celebrate its fifth anniversary on this planet. Thank you all for your continued participation and support!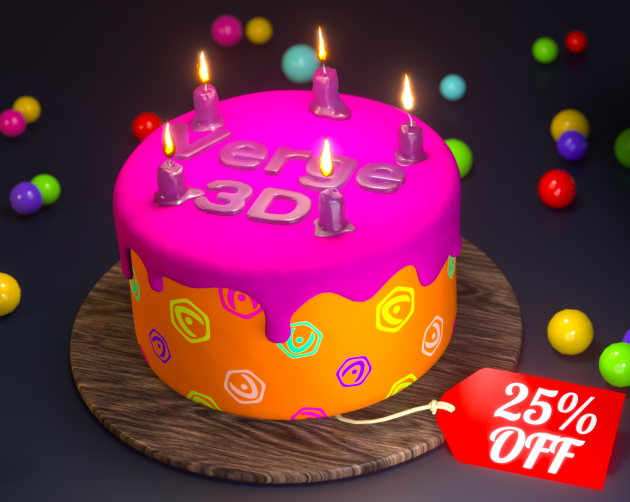 As usual, on this day we give a start to the Black Friday deals week, offering 25% off everything until the end of this month.
Use the coupon BlackFriday in our global or regional stores to claim your discount!