A few hours ago, NASA launched its new Mars exploration mission with the Perseverance rover onboard. We are proud that the Verge3D toolkit was used by the Jet Propulsion Laboratory to promote this ambitious project.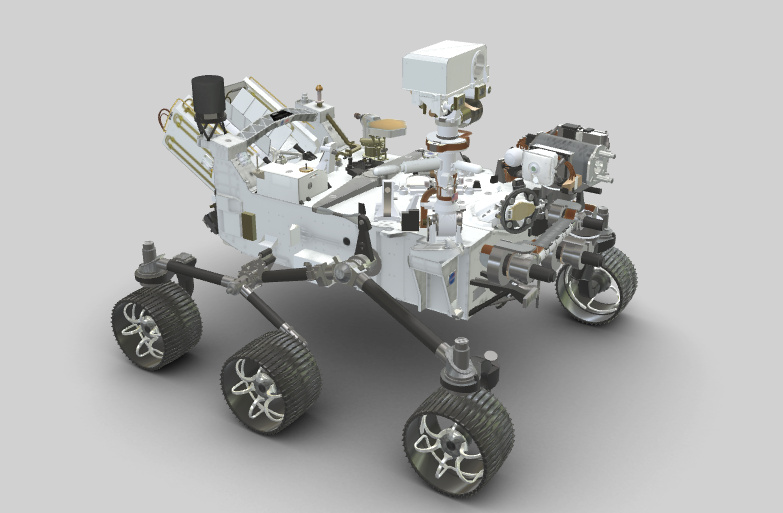 This experience is a perfect example of a 3D e-learning application. The model is supplied with a menu using which the user can highlight and zoom on different instruments and functional parts of the rover.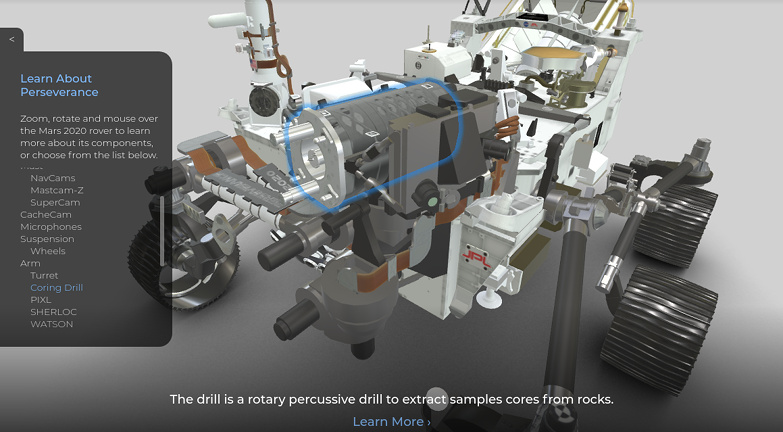 Check out the rover's state-of-the art suspension, robotic arm, cameras and of course electronic chip with 10,932,295 names of the new martians!
You can run the experience from the Spacecraft menu on the mission website, or by using the direct link.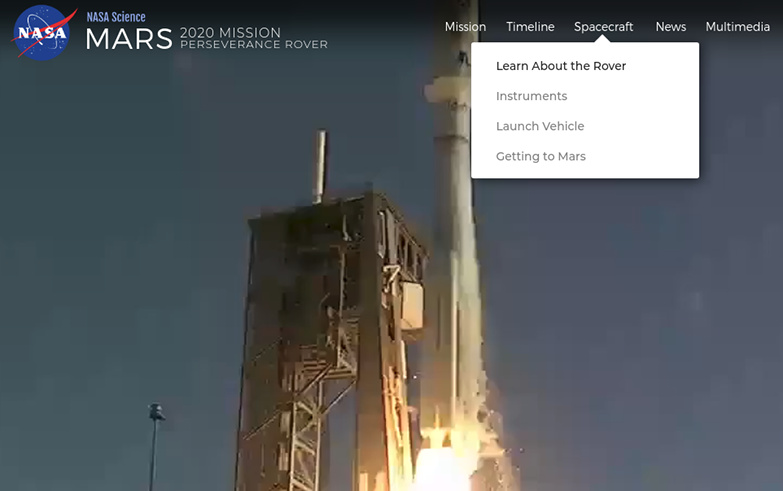 We're lucky to have our small contribution in this mission and hope people from all over the world will enjoy this cool Verge3D-based application made by the talented visualization team of NASA JPL. Read about and check out other Verge3D-based e-learning applications created by them: InSight and Curiosity.