Today we celebrate the third anniversary of Verge3D!
Despite the pandemic, we managed to make many important releases in the past year. Most remarkable of them is version 3 with the overhauled interface and Puzzles, and support for Maya animation suite. We also brought many new shader nodes and optimized the rendering and loading. Last but not least, we introduced a plugin system so that the users can make Verge3D even better.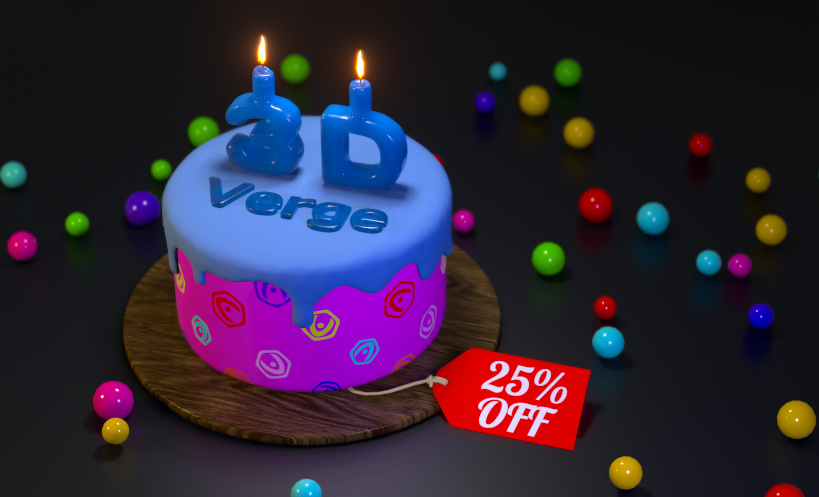 It was a very successful year for us, and we are very grateful to you for making these achievements possible. Thank you for choosing Verge3D and for your continued participation and support!
As usual, on this day we give a start to the Black Friday deals week. This time, we offer even a greater discount – 25% off – until the end of this month.
Use the coupon BlackFriday in our global or regional stores to claim your discount!