Consider a company which has plans to launch an online store. This would be yet another online store among thousands of them. On such a competitive market the company needs something to step out of the crowd and stun their customers with something they never imagined before! As such, the e-commerce website featuring 3D is a rescue.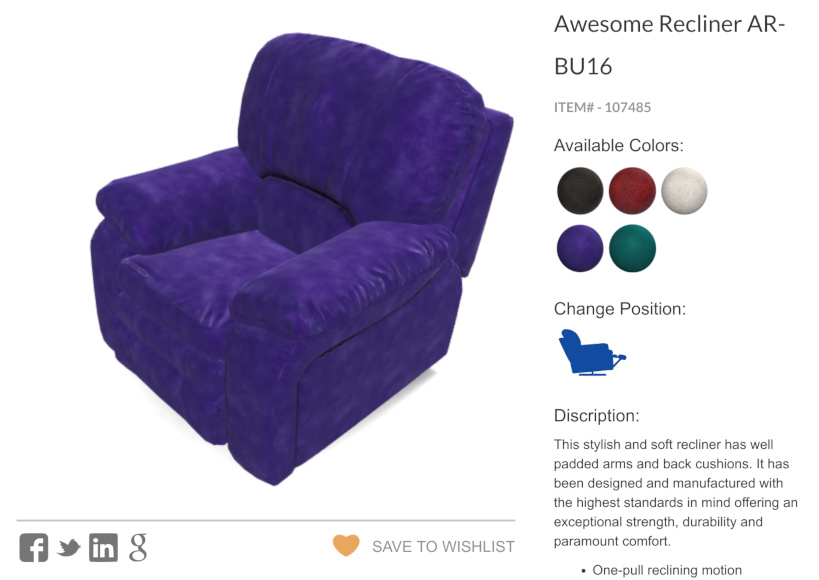 An engaging online store would feature a full 3D view and zoom that allows store visitors to observe an item from all sides. Moreover, the users can configure it to their liking. And, which is even more fun, customers can see how it actually works – check it out yourself.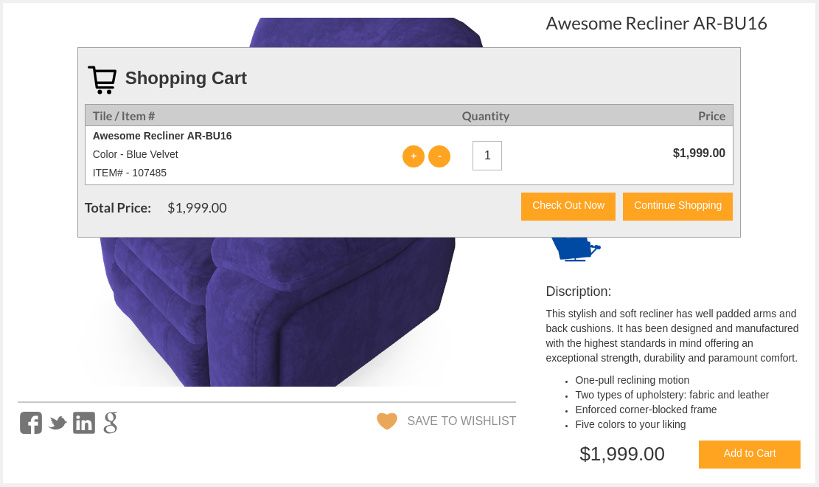 You may have a question: isn't it too difficult and expensive to create such experiences? Here comes this ready-to-use starter project that you can adopt for your own purposes by extending it with your own products.
Verge3D's streamlined working pipeline makes the production of advanced online stores cost-effective. In fact, this starter project can be modified or extended by only one specialist who can do everything from 3D models to web-page layout thanks to the visual logic system called Puzzles.

Moreover, the HTML layout for this app has been implemented with the third-party web builder Webflow, and linked to the logic using Puzzles – no coding required either!
And finally, thanks to Verge3D for WordPress plug-in setting up a sales team tool for collecting and processing customer orders is as easy as clicking a couple of buttons in the admin interlace.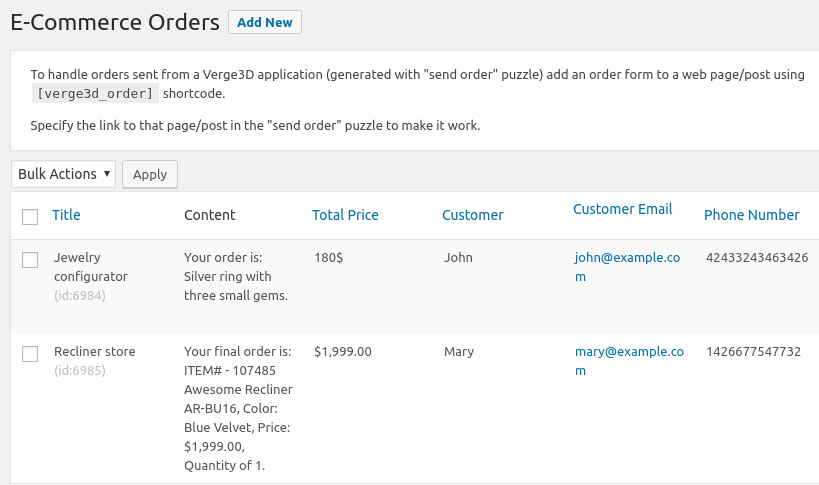 We have good news for you:
This example is included in the free trial version of Verge3D for 3ds Max and Blender. Download Verge3D and start creating your own 3D e-commerce website now!