Experience Curiosity, an amazing project powered by Verge3D, was created by NASA's Jet Propulsion Laboratory. This online 3D simulator, telling the story of the tireless Mars rover, won several prestigious awards and all the appreciation from millions of Earthlings.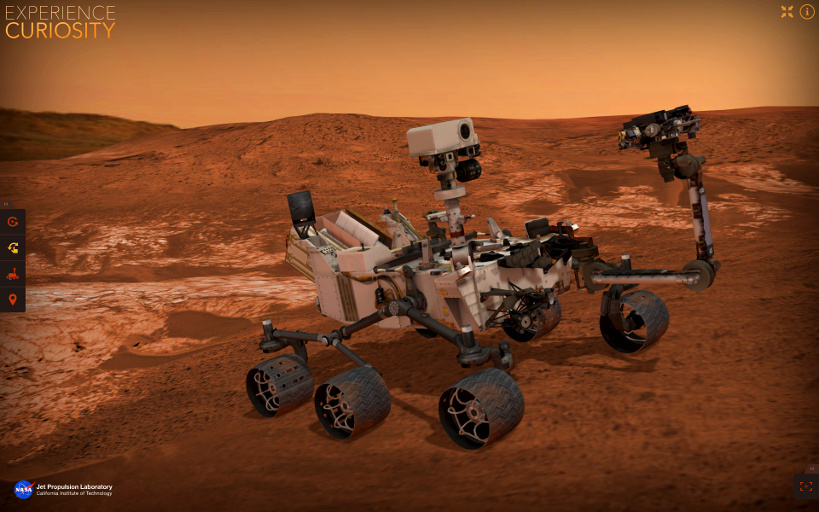 Built by NASA for the third anniversary of the Curiosity rover landing on Mars, this app was featured at SIGGRAPH 2015 as a breakthrough application powered by then-young WebGL technology.
In the next year, Experience Curiosity won the prestigious Webby Award aka Internet Oscar as the best website in Government & Civil Innovation. The 5-word speech at the award ceremony was Rockin' and Rovin' on Mars, voiced by NASA's art director Brian Kumanchik.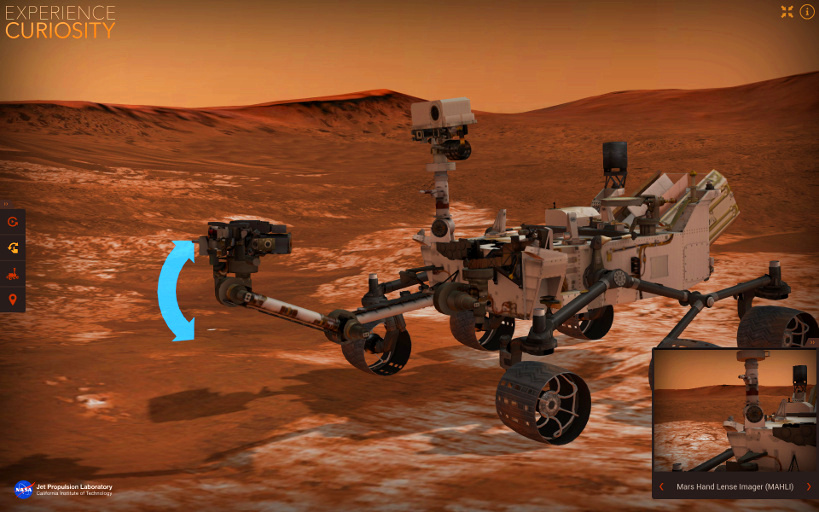 So, the creation of this online 3D simulator has a long history. The first version was made using the Blend4Web engine. Three years later, developers from NASA decided to upgrade it so that it is now powered by Verge3D.
Verge3D by Soft8Soft is amazing, it allows me to prototype apps for the web in days or hours instead of weeks. With its intuitive interface, visual programming and excellent support, it's nothing short of a pleasure to use. One click and I'm seeing my work on the web – desktop or mobile!

Brian Kumanchik, Art Director, NASA/JPL
Indeed, Verge3D significantly simplifies the development the content for such simulators. What's even more important, the built-in programming API proved to be powerful enough to implement the most advanced features, including picture-in-picture rendering, real-time physical simulation of the sophisticated 6-wheeler rig and fully customizable post-processing effects.
Run the live version of this interactive Rover simulation online, or check out the video below.
This is not the only use of Verge3D by NASA. Experience InSight is the latest interactive project explaining the internals of the InSight lander that recently started its mission to study seismic activity and the internal structure of Mars.