Industrial robots power up manufacturing in many industries such as automotive, electrical/electronics, food, chemical, and metallurgy. According to the International Federation of Robotics, almost 400 000 industrial robots were shipped in 2018. As such, the demand for industrial robots is an accelerating trend in engineering.
As the interest in such devices grows, it becomes more important to present them on the web so that the audience could obtain maximum information. It helps a lot that visitors can just use the standard browser, especially if it supports virtual reality (VR) or augmented reality (AR) equipment. Thanks to the modern web standards such as WebGL and WebXR, this is no longer science fiction. See it yourself:
The virtual robot is capable of assembly, welding, drilling and packaging things. You can see how it operates, configure it to your liking and manipulate it by hand or a VR controller. All these things are possible with Verge3D!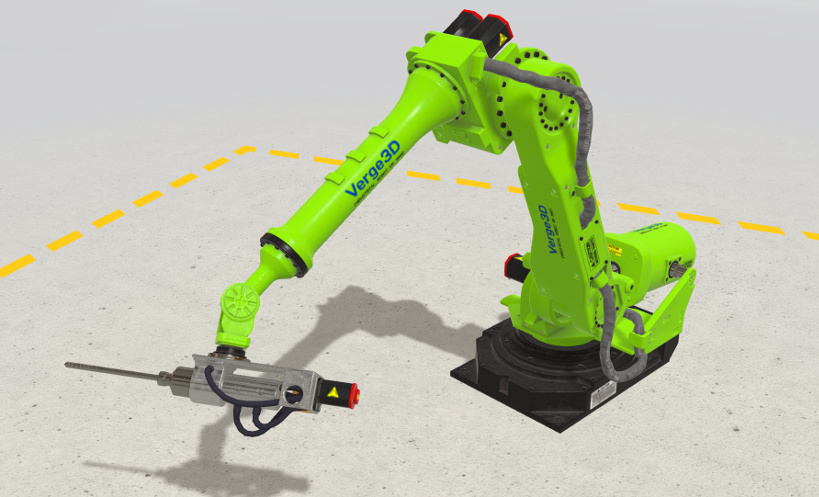 This presentation was made using the intuitive visual scripting tool Puzzles. Therefore, you don't need to be a JavaScript coder or learn complex web programming to produce it. You can create the model from scratch using Blender or 3ds Max. Alternatively, one can import models from any engineering CADs like Autodesk Inventor, SolidWorks or Fusion 360. Finally, the HTML-based UI has been implemented with the third-party web builder Webflow.
Check out the live version of this configurator online: Blender, 3ds Max, Maya. Download the demo sources from the App Manager.
Thanks to Verge3D, creating augmented reality and virtual reality web experiences is no longer a difficult task. An engineer alone can do it with ease!