Meet Verge3D Trial
Verge3D Trial is a full-featured version of Verge3D, the most efficient toolkit for creating immersive 3D web experiences. This version is designed for evaluation purposes and you may use it to learn the tool, understand the possibilities it provides, and show some preliminary results to your superiors or customers. This way you'll be 100% sure that you are buying something that really suits your needs!
Limitations?
Another good news is that we don't use restrict Verge3D Trial with any particular time limit. Nor we cripple the tool by removing any feature from it, whether it is essential or not.
Yes, you heard us! The functionality of the Trial version is no different from the licensed version, and you may use it as long as you wish.
There will be only a watermark displayed on top of your 3D interactive projects: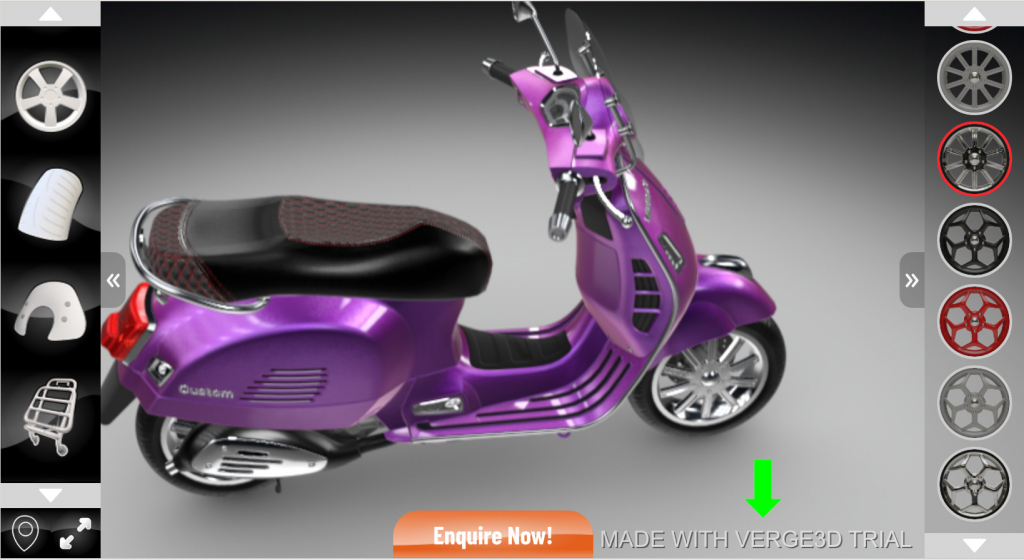 Follow the Money!
Anyway, Verge3D is still a commercial software. The money from licensing is used to pay salaries to the developers so that they can continue improving the toolkit (besides taxes, office rent, servers and other ongoing expenses). Even if we are fond of free and open-source software, we believe that the business model we chose is more sustainable in a long run.
We see our clients as investors who have influence on the development process. We care about our licensees, listen to their requests and always help them with any problems they encounter.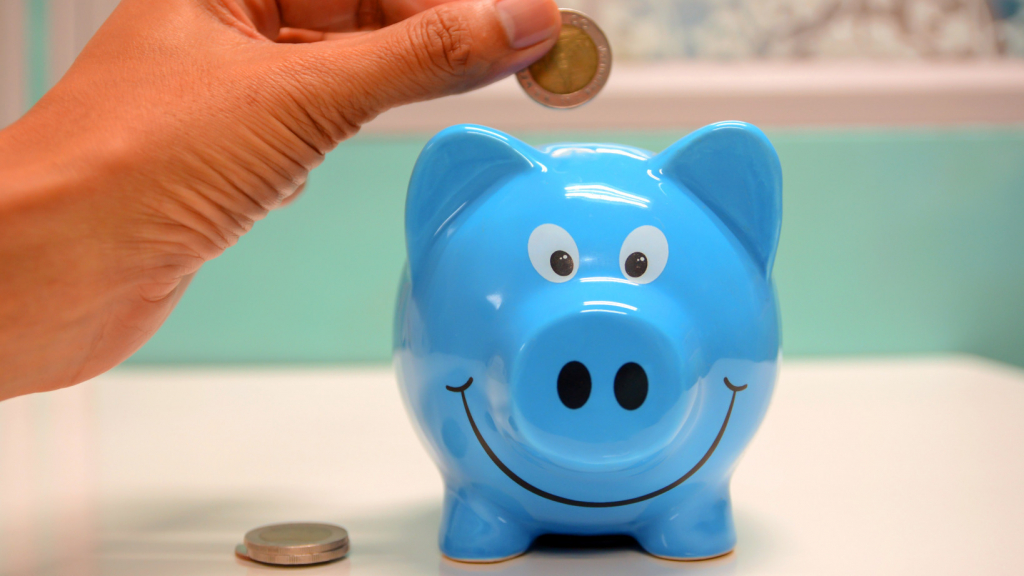 As such, we strongly recommend you to become our customer sooner rather than later. The money you invest will quickly pay off thanks to our support. You will save time and effort, and enjoy numerous privileges we offer to paid customers.
So let's move forward! If you have any questions check out the FAQ below or simply ask us directly via the contact page.
FAQ
I'm a student. Can I use Verge3D Trial?
Please reach us to request a special educational license at a reduced price.
Can I develop my project first and buy a license later?
You can use Verge3D in production only if you have a license and…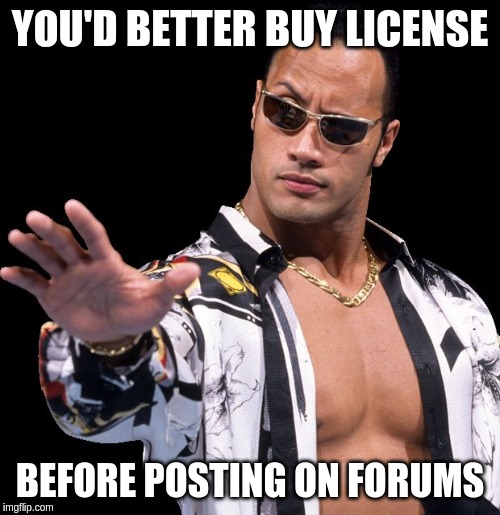 Just kidding – you may keep posting on the forums without a license…
But it's too expensive!
Professional graphics software is notoriously expensive. Still, Verge3D is rather modestly priced: the Freelance license costs only $290, while our Team or Enterprise options are acquired on per-company basis making them very affordable compared with per-seat licenses.
Can I get a discount?
If you're in a situation of a limited budget, we can offer flexible terms of payment to provide you with a license from the beginning. Let's negotiate!
I'm working in a big company and will be the only Verge3D user. Do we still need an Enterprise license?
Strictly speaking, you do. On the bright side, you will enjoy customer service of an unprecedented level! See it yourself.