If the case you host your applications on Verge3D Network, you are eligible for certain free quota of storage space and monthly traffic. For example, the owners of Freelance license enjoy 10 GB / 10 GB for free. If you need more, you can purchase this plan and raise your Verge3D Network ceiling to 100 GB of storage space and 100 GB of monthly traffic.
This service provides 12 months of increased quota, no matter what license option you own.
FAQ
How can I see my storage consumption?
You can run App Manager and on the Verge3D Network page check the number for the root directory (the uppermost line).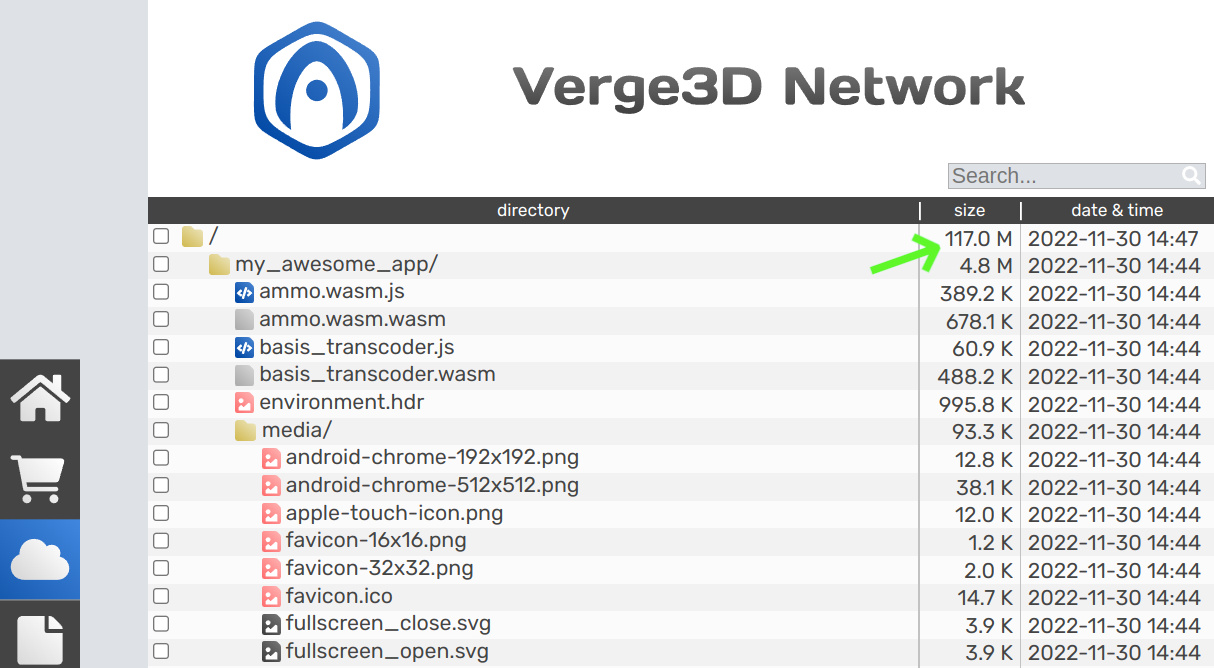 How can I see my traffic consumption?
You cannot at the moment. We are monitoring traffic monthly and will reach you via email in the case you exhausted your limit.
What if I own multiple licenses?
The storage and traffic quotas are linked to the corresponding license keys and monitored independently.