Mercedes-Benz W113 is a legendary two-seat car series which was nicknamed "Pagoda" for its concave-shaped rooftop.
There were several models of this car, with 280 SL being the last and most advanced of them all. It was produced back in 1967–1971, but thanks to Verge3D you don't need to be a rich guy to appreciate a restored version this classic car. Check it out:
W113 came in two different modifications: roadster (with soft top) and coupé (with optional removable hardtop), as well as in several color variants. So now you can try all of them at once!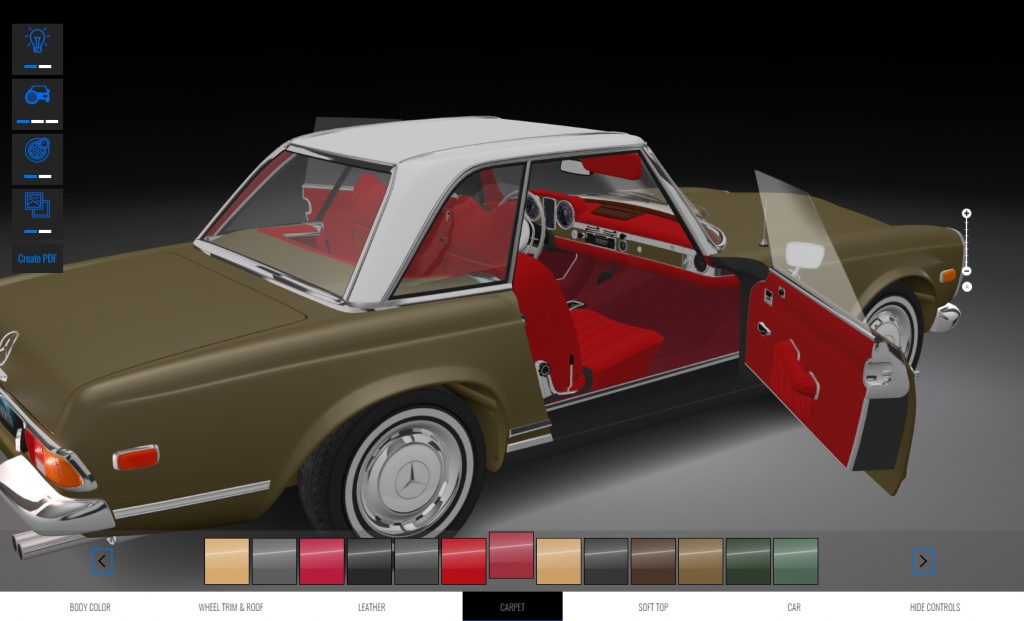 This awesome web application was made by the talented team at Visionexp.io which were using the Verge3D toolkit. Check out more of their interactive works in their portfolio.