Last updated: July 4, 2020
Soft8Soft OÜ ("us", "we", or "our") operates the Soft8Soft - Europe website (the "Service").
This page informs you of our policies regarding the delivery of products purchased when you use our Service.
Delivery and Timing
Once your purchase is complete, we will send you an email to notify you that we have received your order. The software license keys will be delivered via email within minutes or hours depending on your time zone.
Activating License
The license information is sent via email (the key below is a random example).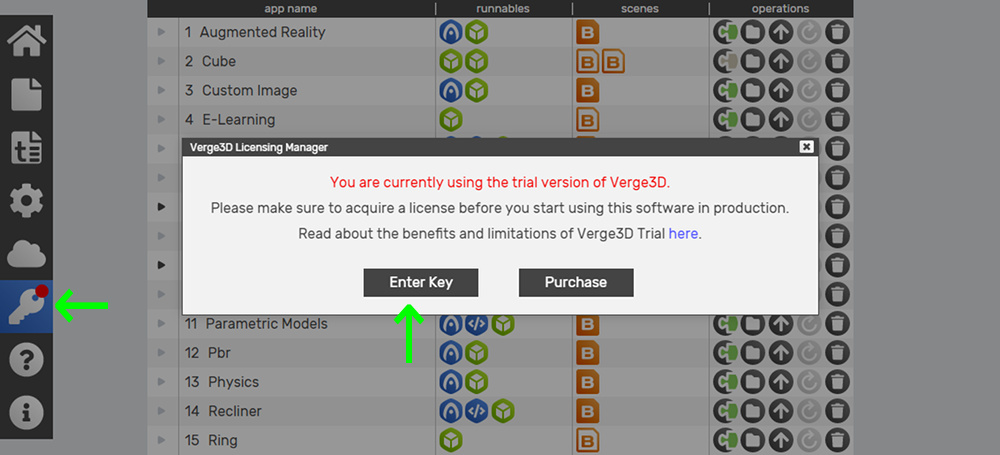 The license key will activate your Verge3D instance and will remove the trial watermark from all your apps.

Notice
Be sure to enter the license key each time you update to a new version.