Verge3D 4.0 migration guide
From Verge3D Wiki
Jump to navigation
Jump to search
In this guide you will find info on how to perform migration from Verge3D 3.XX to major 4.0 release.
Short Memo
In most cases, these steps are sufficient:
Install Verge3D 4.0.
Launch App Manager. When it asks to enter a new application directory, leave default or choose existing (e.g verge3d_blender/applications).
Update your apps in App Manager using build-in updater.
Reexport your Blender/3ds Max/Maya assets.
Resave Puzzles.
Puzzles Library
The Puzzles library is now stored inside the applications folder: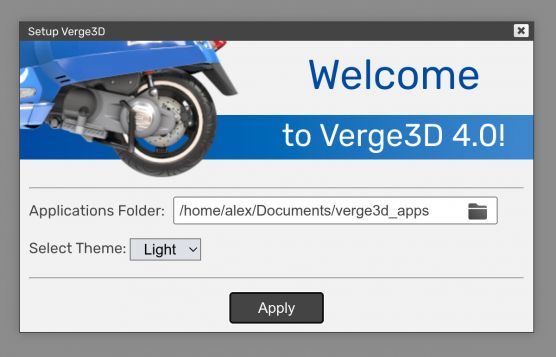 So you should copy the file called my_library.xml from verge3d_blender/puzzles of your old Verge3D 3.X installation to your applications folder.