Making money with Verge3D
From Verge3D Wiki
Jump to navigation
Jump to search
This short guide is for people who really like to work in 3D graphics industry but struggle to make enough money. There won't be any revelations from the "business sharks", just basic thoughts and advice which will hopefully get you on the verge of success.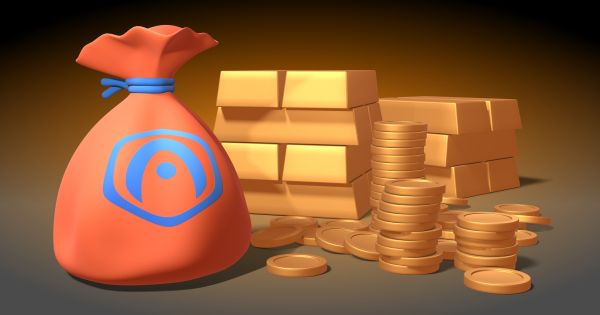 Blue and red oceans
A popular business theory says that there are two ways for dealing with competition: the bloody combat called "red ocean strategy" and the peaceful and much more effective "blue ocean strategy". "Blue ocean" means you find some unexplored market area where you can do business without colliding with other people/companies.
In terms of 3D, the following areas can be thought as typical "read oceans":
GameDev - there are thousands of new games released each year.
Freelance modeling / animation / texturing - millions of people available for hire.
Making tutorials for beginner artists - there are tons of tutorials recorded every day.
Getting hired by a large corporation - requires outstanding professional skills and good luck.
On the contrary, 3D web is an emerging industry and can be considered a "blue ocean". There are technical barriers on entering this market, but mostly there is strong prejudice among 3D artists that making interactive content for the web is worth it. In most cases this prejudice is due to ignorance or cognitive inertia, though.
Anyway... this is bad for those people but really good for you! Find out below how to use this situation to your advantage!
Become an expert
Seems trivial, but this is really important. Become an expert. Find out how to make your 3D web content beautiful, learn Puzzles, study ways to optimize your models/materials for real-time rendering. Basic understanding of UI/UX design as well as HTML/CSS/JavaScript skills would also be very helpful.
Indeed, people who do cool stuff always attract attention from other people, sometimes encouraging them to spread the word further. Eventually, you will find a lot of people who want to pay money for your work. In business world this is called word-of-mouth marketing (or word-of-mouth advertising).
Make a portfolio website
Make a website where you can show your coolest projects. If you have no cool projects so far, make some. It can be configurable product presentations, games, interactive visualizations, simple 3D marketplaces, e-learning content, etc. Don't waste your time developing complex apps! Instead, make them stunning/impressive/memorable/engaging/funny.
There is a huge portfolio in the gallery. Sometimes you can show these apps to your potential customers/employers to demonstrate what Verge3D is capable of. But never tell that you made some app if you didn't and never pretend that the apps from the gallery are yours! If you need to fill-up your portfolio quickly, you can take some apps provided by Verge3D Asset Store (all of them are free) as a reference, and then modify them by adding your own models.
Obtain a juicy link on soft8soft.com
Once you become a Verge3D expert, made some portfolio, and purchased a Verge3D license, contact us to get published on Digital Agencies and Freelancers list. Being on that list will give you some attention from the customers who seek for experienced contractors.
Also we'd be happy to feature most remarkable apps in the Made With gallery or even add a link to your app to the front page!
Post on community forums
There are three very useful sections on the forums that you can use:
Projects — share your projects, get valuable feedback.
Plugins — share your Verge3D plugins.

Leverage Verge3D Wiki
Have something to share? Projects, tutorials, plugins, tips & tricks, behind the scene stories, etc, are always welcome on Verge3D Wiki!
From time to time we share most interesting content on our social media, so your work can get even more attention.
Make your own page popular by sharing everything you do with Verge3D.
Use the #Verge3D hashtag when sharing your works on Twitter/Facebook/LinkedIn/Instagram. We'll surely like and repost.
On Reddit there are subs we moderate, so you will never get banned: r/RealVerge3D, r/3dcommerce, and 3dconfigurators.
Pay attention to public groups/pages where Blender, 3ds Max, or Maya artists like to hang out. Not only you get some publicity, but also receive valuable feedback helpful for improving your skills.

Develop a plugin or asset library
Have some JavaScript coding skills? Develop a plug-in for Puzzles. Good in modeling/texturing/materials - create an asset pack optimized for Verge3D.
You can start selling your works on Gumroad or similar resources and obtain stable money income.
Record video tutorials
By making some tutorials on Verge3D you can obtain a familiarity of your name/brand and get many contacts from potential customers. Try to make your videos as generic as possible to attract wider audience.
For example, instead of teaching people how to use a very specific Verge3D feature you can do some videos for Blender/3ds Max/Maya artists explaining how to make 3D web interactives with their favorite modeling tools. If you now some CAD, like SolidWorks, AutoCAD etc, you can show how to convert a drawing to a fancy interactive 3D app.
BTW you can share an affiliate link to Verge3D in your videos and obtain 25% commission for all sales made by following that link.
Suggest 3D web to your employer
If you employed in some company/organization you can make your superiors happy by creating a 3D web app relevant to their business.
For instance, it can be an interactive presentation of the product the company produces. Just show it to the chief and get promotion you've always wanted!
Seek for job offerings on freelancer websites
If you are a freelancer or a studio, register on Upwork, Fiverr, Freelancer.com, etc. If Verge3D offerings are not so many, try other keywords: WebGL, 3D website, Three.js.
To people who don't know about Verge3D yet but seek for Three.js developers, explain that you can do the same project with Verge3D more efficiently. You can also argue that Verge3D is fully compatible with Three.js while being superior to it.
Seek for clients online
Basically, any website on the web can benefit much from adding 3D content to it. This makes it very easy to approach potential customers and promote your Verge3D skills.
It might be easier if you had some connections with people who you propose 3D web content to: friends, co-workers, current and past employers, business partners etc. If not, contact website owners directly.
To increase response from website owners, don't be annoying and spammy. Always mention their own content first, and then explain what can be improved. For example, if some company sells shoes by using regular 2D imagery, explore their marketplace and propose your own 3D solution. Share the link to some of the existing app made with Verge3D. If you have no such app in your own portfolio, use one from the Gallery.
Seek for clients offline
Surely, there is a huge amount of exhibitions and conferences taken held in your local area. Thus, you can approach the companies directly!
Take some tablet or large phone with you, preload it with some relevant 3D content and show this content to company representatives. Make as many contacts as possible, share your business cards and/or approach these companies with your propositions later.
Write some articles
There are online publishing platforms like Medium where you can post some articles about your vision of modern internet, 3D marketing, e-learning, you name it. Good ideas always attract readers and potential customers!
Another approach would be running a personal blog with the same goal - sharing your ideas for a wide non-techie audience.
Again, you can share an affiliate link to Verge3D in your articles and obtain 25% commission for all sales made by following that link.
Be positive!
Don't get demotivated by obstacles—this is pretty normal that things are done only after several attempts are made. Just remember that 3D web is an awesome opportunity every businessman and consumer have always dreamed about. Your goal is just to make it totally evident to them!